Student Life's here for you our most rudimentry task is helping students get the most out of their experiences on the university. With Student Life you will discover your own personal niche on campus connect with students within or beyond the residence hall, organization, or academic program get involved with student organizations, leadership opportunities, and campus jobs and internships and select the housing and dining and living options that work well good for you
essay writing service
Other nations have clear competitive benefits to exploit from the global marketplace: the us in technology and military capability China being an industrial powerhouse and Germany as being a leader of European integration.
History
In 1916, the "Department of Electricity" was inaugurated as one of five departments in Mohandeskhanna (Engineering) School. In 1927, the department merged with the "Mechanical Department" to form one common department which branches off during the last two years of study into electrical and mechanical sections.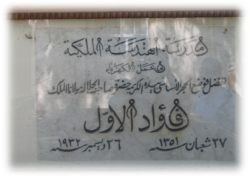 The Electricity Laboratory was commissioned in 1932 which included a Direct-Current Laboratory, two Alternating-Current Labs, two Voltage Labs., an Electrical Instruments Calibration Lab, and an Electrical Precision Measurement Lab. The laboratories aimed jointly at providing students with practical training in electrical machines, the uses of high voltage and electrical measurements. A distribution substation was specially built to meet the loading requirements of the department. A new floor was then added to the electricity laboratory building to house a measurements lab, a radio lab, and a telephony lab. as well as a number of classrooms, graphics halls, and offices for the teaching staff.
In 1965, a separate High Voltage building was constructed to house a 1.6 mega volt Impulse Lab, a 250 kv AC Lab, and a Circuit Breakers Lab.
In 1969, the Electrical Engineering Department was split into two academic departments, namely, the Electric Power & Machines Department and the Electronics & Electrical Communications Department, while maintaining the same student specialization policy during the last two years which was in effect since the fifties. In 1974, a new college charter came into effect whereby a student may receive either one of two bachelor's degrees in Electric Power & Machines or in Electronics & Communications Engineering.
The Electric Power & Machines Department was further developed by establishing laboratories for Automatic Control, Power Electronics, and Computer Applications in Electric Power & Machines. Students graduating from the Electric Power & Machines Department usually find employment in industrial companies, in electrical power networks and stations, in power distribution companies, in contracting companies, and in many other diverse areas.